Industry Partners - Collaborating for Excellence
We proudly work alongside and support those who share our company values and morals. 
PROUDLY SUPPORTING THE FOLLOWING NON-PROFITS



National Shooting Sports Foundation 

Mission: To promote, protect and preserve hunting and the shooting sports. Formed in 1961, NSSF has a membership of more than 12,000 manufacturers, distributors, firearms retailers, shooting ranges, sportsmen's organizations and publishers. Learn More...



Youth Outdoors Unlimited

Mission: Youth Outdoors Unlimited is a Washington based non-profit organization dedicated to take youth diagnosed with life threatening illnesses or physical disabilities on the hunting or fishing adventure of their dreams!! Learn More... 



Pheasants Forever

Mission: Pheasants Forever is dedicated to the conservation of pheasants, quail and other wildlife through habitat improvements, public awareness, education and land management policies and programs. Learn More...



Ducks Unlimited

Mission: By joining or renewing your Ducks Unlimited membership, you are doing your part to ensure that duck populations will continue to rise and the future of waterfowl hunting is brighter for generations to come. Learn More... 


Rocky Mountain Elk Foundation 

Mission: You can help fuel one of America's most effective conservation movements! Our members, donors and partners have helped conserve more than 7 million acres of elk country — a land area more than three times the size of Yellowstone National Park! The vast majority of that land is open for public hunting and other recreation, for you as well as the generations that will come after you. But, each day, more wild places disappear. There is much work to do. Elk, other wildlife, their habitat and America's hunting heritage need your help. Learn More...


Washington 4 H Shooting Sports

The focus of all 4-H programs is the development of youth as individuals and as responsible and productive citizens. The National 4-H Shooting Sports Program stands out as an example. Youth learn marksmanship, the safe and responsible use of firearms, the principles of hunting and archery, and much more. The activities of the program and the support of caring adult leaders provide young people with opportunities to develop life skills, self-worth, and conservation ethics. Learn More...


Legal Heat

The Nation's largest concealed firearms training firm. Our core focus is our students understanding of their 2nd amendment rights and the proper and lawful handling of firearms. We know that by serving you with the best online and local classes, we can do our part in helping the nation be a safer place. We hope you share in this experience with us and tell your friends and family about us so they can become one of the over 400,000 students we have trained!. Learn More...


Focused Fire Training

We believe in what we do here at Focused Fire Training. If out of the thousands and thousands of people we train every year, one life is saved or one tragedy averted, then we have done our job. We are passionate about giving you the most comprehensive, memorable, and fun class available at an affordable price.Learn More...


Protect His House

At Protect His House, our mission is to safeguard religious institutions and prioritize the safety and security of their congregations. We are dedicated to empowering churches and places of worship by providing essential skills and training programs that equip them to protect their communities. Learn More...
Making Every Adventure (Fun)ctional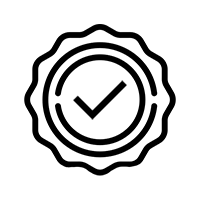 Lifetime Warranty On All Products.
We standby our products.
Learn more

SUPERIOR CUSTOMER SATISFACTION
We're here to help!

Free Shipping
On all orders $35 or more.

Free returns
For 60 days after purchase.