News & Testimonials
NTOA recommends SSP Eyewear's Entiat 2 in 1 shooting glasses
by SSP Eyewear on Oct 29, 2015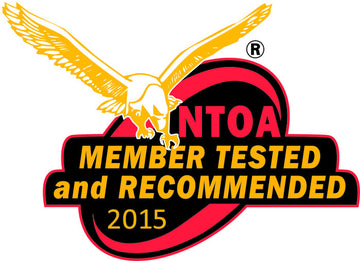 August 14, 2015
Thank you for participating in our Member Tested and Recommended Program. The Entiat 2 in 1 Invisible Bifocal Shooting Glasses have been tested and recommended by the members of the National Tactical Officers Association. Your overall score was a 4.44.
Attached with this letter is a copy of the complete review that your company can use as well.
This product and its review are now listed on the NTOA's Member Tested and Recommended online database.
Katina Madianos-Fiore
Member Tested and Recommended Program Coordinator
Specialized Safety Products, LLC
Entiat 2 in 1 Invisible Bifocal Shooting Glasses
Overall Score: 4.44
Tester 1 of 4
Tested by a member from Tennessee
Design 4
Performance 4
Ease of Use 4
Size 4
Quality 4.5
Durability 4.5
Storage 4
Versatility 4.2
Convenience 4.5
Application 4
Comfort 4.5
Accuracy 4
Cleaning & Maintenance 5
Individual Score 4.32
First off, having experience with bifocal work optics, I was immediately impressed with the seamless transition from normal to magnified lens. I am particularly tough on glasses while remaining a bit of an eye-wear snob (Costas, Oakley, etc.). This particular pair of glasses has endured my SWAT, defensive tactics and firearms tests with flying colors and styled no scratches. That wasn't the noteworthy part though…. Like many parents of a nearly-two year old, I left this pair within arm's reach. When I found the glasses (with child still attached), they were being contorted like a new BJJ student on pretzel day. Still no scratches on the lens. I have been quite pleased with this pair, minus the loud colors (sorry, I like my shades a little more conservative). It is definitely a product that I would consider for the future.
Tester 2 of 4
Tested by a member from Pennsylvania
Design 4
Performance 4
Ease of Use 4
Size 4
Quality 4
Durability 4
Storage 4
Versatility 4
Convenience 4
Application 4
Comfort 4
Individual Score 4
These glasses provide bifocal magnification at reading glass levels within a ballistic protection envelope. The lenses are ANSI rated and wrap around the sides of the eyes so they offer sufficient protection. The unit tested was a sunglass version. The glasses were comfortable and reasonably stylish for shooting glasses. They were supplied in 1.50 magnification (typical reading glasses). When shooting, one focuses through the upper portion of the glasses as normal. The magnification, located in the lower portion of the bifocal, does not interfere with seeing the sights crisply or focusing beyond them on the threat. Purchasers should also know the magnification does not aid the shooter in seeing the sights any better. The lenses were clear and I did not notice any distortion. Where they become really useful is for firearms instructors who need to document range activities while maintaining a level of ballistic protection. Reading serial numbers, documenting scores and managing all the myriad pieces of paper that we have to fill out when using our range was made much easier with the reading glass function. No need to switch glasses; just look through the bifocal and keep driving on. All in all, these glasses combine comfort, ballistic protection and reading glass functionality into one package.
Tester 3 of 4
Tested by a member from Arizona
Design 5
Performance 5
Ease of Use 5
Size 5
Quality 5
Durability 5
Storage 5
Versatility 5
Convenience 5
Application 5
Comfort 5
Accuracy 5
Cleaning & Maintenance 5
Individual Score 4.85
The manufacturer did a great job making these sunglasses/shooting glasses and they will certainly hold up to the rigors of being at the range. The lenses were dark enough to block the sun light and were easy to clean. The shooting glasses were comfortable to wear and were light enough that I didn't feel much weight on the bridge of my nose area. There were some draw backs while shooting with the glasses. From the 25 yard line, I could easily make out and find my front site, but everything else around me became exceptionally distorted and it was difficult to remain accurate on my target. The closer I got to the target (15, seven & three yards), the better things got and things became more clear and what they should be while shooting (Front site perfectly clear–target slightly out of focus). The ones I tested were the 2.0 type, so maybe if I had used the 1.5 or 1.0 bifocal types my experiences might have been different. The lenses are shatterproof polycarbonate, so they will be helpful on the range, especially for a guy like me who seems to destroy his glasses from time to time.
Tester 4 of 4
Tested by a member from Michigan
Design 4.5
Performance 4.5
Ease of Use 5
Size 4.5
Quality 4
Durability 5
Storage 4.5
Versatility 4
Convenience 5
Application 5
Comfort 5
Cleaning & Maintenance 4
Individual Score 4.58
I was provided one pair of Specialized Safety Products (SSP) ENTIAT Unisex +3.0 Bifocal/Reader Safety Glasses with Tortoise Frames and Silver Mirror Lenses. The safety glasses are advertised as "2 in 1 Invisible Bifocal Shooting Glasses". As a use of force instructor who utilizes reading glasses only, I was anxious to try the product. I immediately found them comfortable and lightweight to wear. I would prefer they have a black or more subdued frame with clear lens for operational uniform appearance, but the Tortoise-style frame with chrome accent was fine for range training purposes. The built in magnifiers on a portion of the lower half of the lens were useful for tasks that you would expect. I could still maintain an unimpeded sight picture with both handgun and rifle while wearing the glasses. I purposely dropped the glasses on the concrete range surface and found them to hold up well with little notice of damage. Soft cloth cleaning worked fine on them. The range session was during 20 degree weather with substantial snow cover on the ground; walking in and out of the heated range control house did not result in any noticeable fogging. Internet research reveals that the glasses "meet or exceed the ANSI Z87+" rating. The relatively low cost is such that breaking or losing the glasses would not be disastrous. I would recommend this product.